Multimodal holographic microscope (MHM) uses incoherent holography, which enables to acquire quantitative phase images with high lateral resolution comparable with conventional widefield microscopes.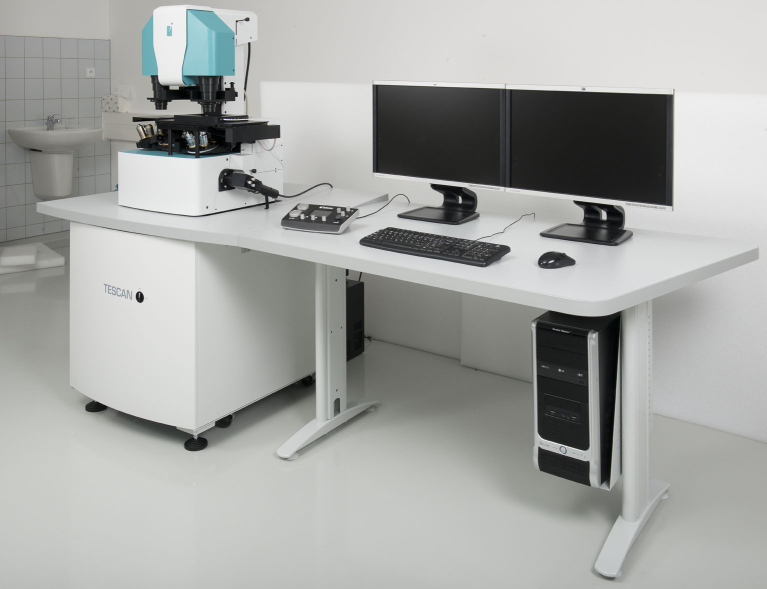 Featured operating modes
Transmission mode: suitable for biological and biotechnical applications (cell life cycle, cell growth, cell motility, morphological observations, etc.).
Reflection mode: suited for applications from material science and topography studies with nanometer axial resolution.
Fluorescence mode: enables additional comparative experiments
Advantages of MHM
quantitative phase imaging (without halo effect),

imaging of live cells in their native environment,

label-free, non-invasive observation,

observation in turbid media,

system located in incubator (adjustable temperature),

imaging without speckles and parasitic interferences (in comparison with laser-based HM),

fast image acquisition (no scanning necessary),

user-friendly system: motorized parts (objective exchange, sample stage and focusing), automated microscope adjustment, easy operating with control panel, automated multidimensional acquisition (time-lapse, multichannel, Z-stack).
A system is available to the scientific public for their tests and applications.
​Booking info: alena.vojkuvkova@ceitec.cz
The development of Multimodal Holographic Microscope is carried out in cooperation with TESCAN Brno, s.r.o. The worldwide unique technical solution is covered by EU, USA and EA patents, patent pending in several other countries worldwide.