Advanced light microscopy R&D especially on holographic and two‑photon microscopy, and applications in cell biology, cancer and nanotechnology.
Open access services in advanced light microscopy, especially holographic quantitative phase imaging with incoherent light source and laser scanning confocal microscopy.

​

Czech-BioImaging is a national research infrastructure for biological and medical imaging. It is a distributed infrastructure of leading imaging facilities in the Czech Republic. The infrastructure provides an open access to a wide range of imaging technologies and expertise to all scientists in the Czech Republic and from abroad by a unified and coordinated logistics approach.

NEWS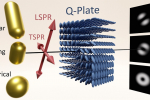 17.08.2023
New paper by Dr. Bouchal "Single-Shot Aspect Ratio and Orientation Imaging of Nanoparticles" was published in ACS Photonics and it is available here.
Read more »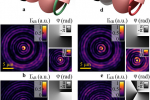 27.06.2023
New paper by Dr. Petr Bouchal in cooperation with Palacky University Olomouc was published in Laser and Photonics Reviews and it is available here.
Read more »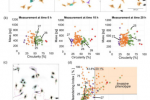 17.05.2023
New paper by Markéta Šuráňová "Primary assessment of medicines for expected migrastatic potential with holographic incoherent quantitative phase imaging" was published in Biomedical Optics…
Read more »